Monday Update
Hope everyone had a great weekend. Sammy had a hydro massage with Alex on Saturday – as always, he was in heaven. It's just so amazing to see how relaxed he is when he gets in the pool. Macklin continues to just prefer to run around the pool like a maniac which is fine with us….we let Sammy get all the attention. He's pretty beat by the end of his appointment but it's always a good tired…he's just happy. Alex made a really cool video of Sammy and has it posted on the Red Dog facebook page – it's really neat. We had so much fun.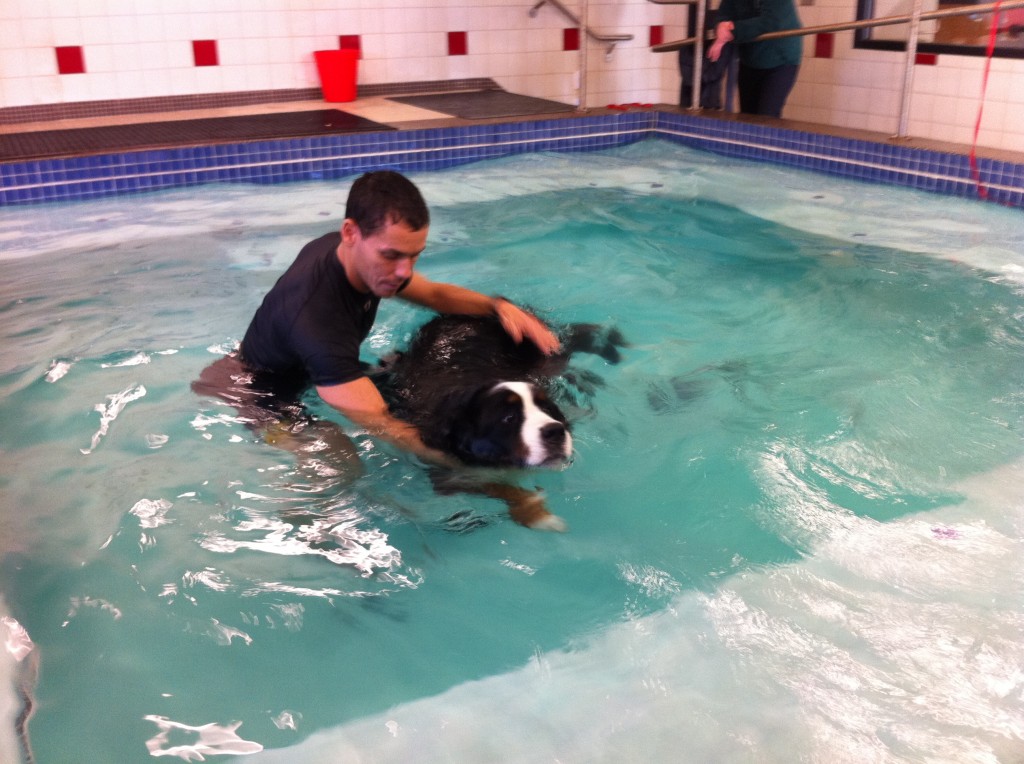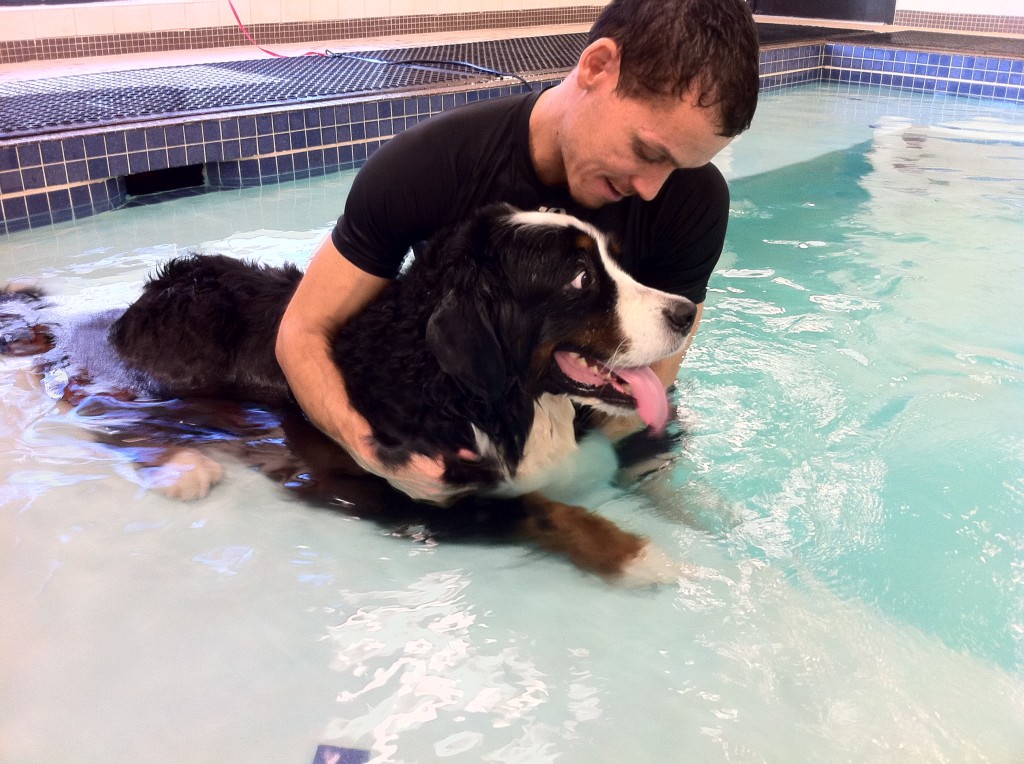 Nando and Josie came to Sam's appointment to watch him swim. After the appointment, they climbed in to the back of the truck to try to sneak home with Sammy and Macklin! The dogs did a good job trying to hide them, but it didn't work!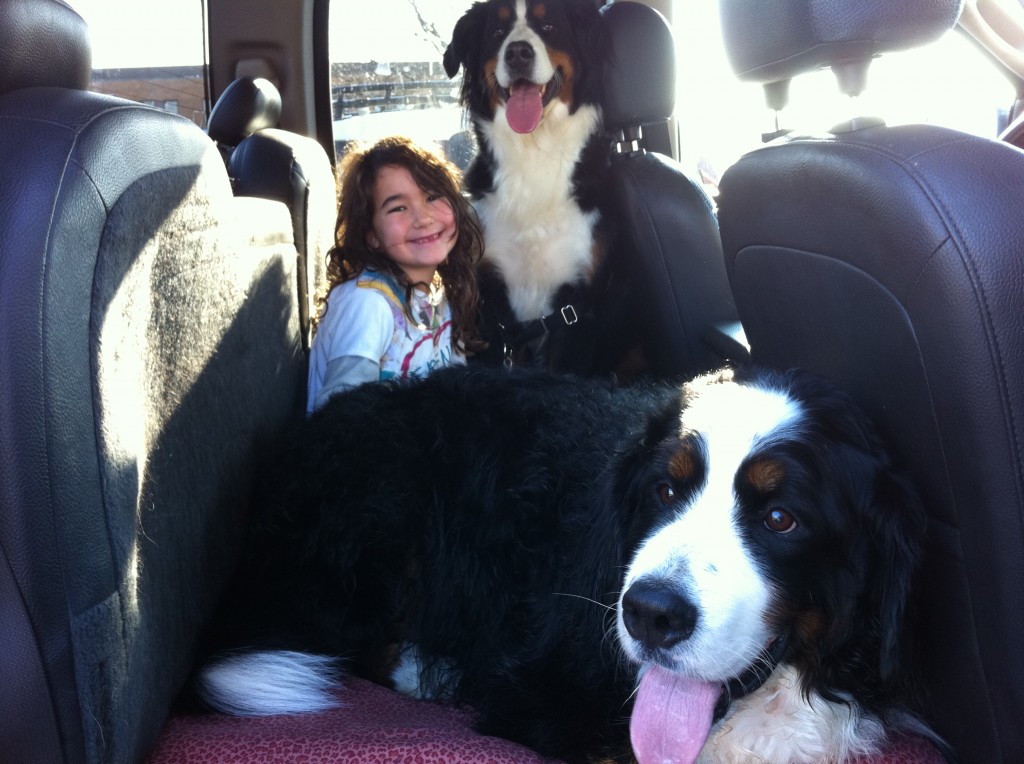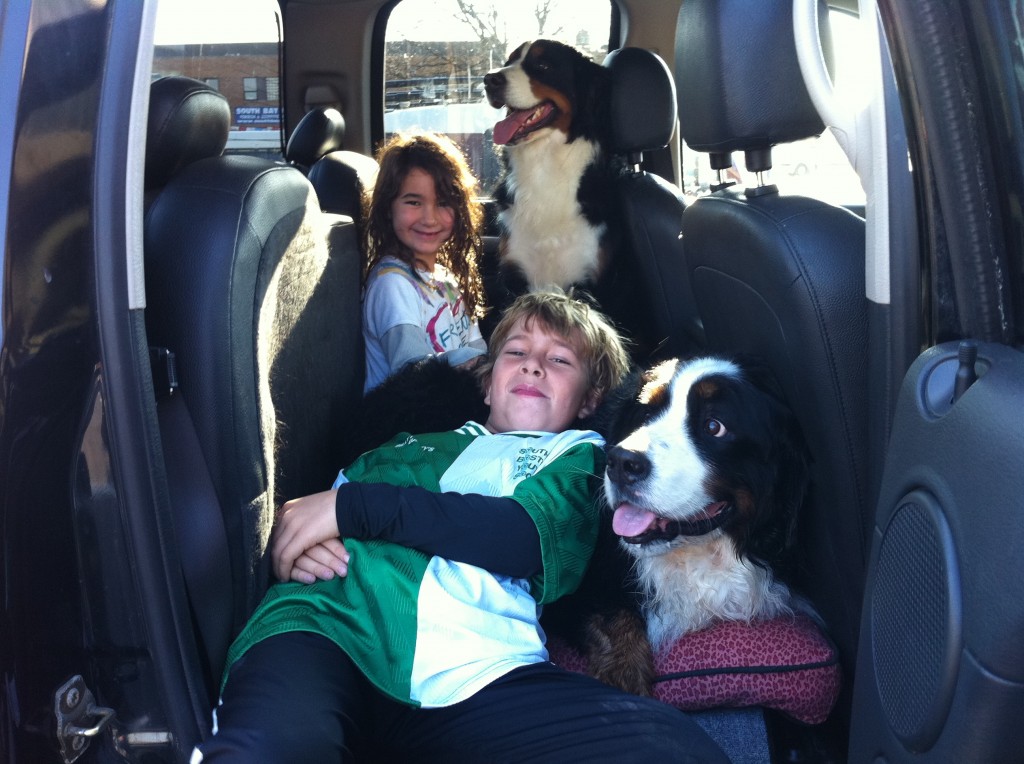 Saturday was a fun night for Sam because all his grandparents came to visit – we had both my parents and JB's parents for dinner! That's a lot of extra hands for ear scratches!
Sammy's cough is definitely getting worse. Yesterday was the first day that it was fairly persistent. He doesn't seem to be in any distress at all – he is still eating well and has good energy but the cough is starting to take a toll. He coughed a fair amount of blood yesterday and had a few episodes of coughing fits during the night and again this morning. I was hoping it was just a bad day yesterday but after this morning, doesn't look like it's settling down at all. I've called Dr. Cronin this morning and will start him on a cough suppressant. We just want to keep him comfortable. Sigh.
Here's a picture of Macklin trying to "comfort" Sammy – ha! He is definitely a dog that has no concept of his size. He saw a 2 inch opening on the couch and definitely believed he could scoot his butt right in there – then he just chilled pretending to be comfortable! I love the dangling legs and the "this is how I want to be sitting" look on his face! Macklin turned 4 on 11/11 – happy birthday Mack Attack!