Beach Time
We had some unseasonably warm weather this past weekend – which meant a trip to the beach! And we didn't just hit one beach – we hit 2 beaches. We went to Sammy's swimming beach first – he doesn't need to go far in the water for it to drop off so he can swim – and he doesn't need to jump any of those pesky waves while he's trying to get in the water. The down side is that it is rocky so he can't really do any digging. So after he had a nice swim, he seemed to have good energy so we hit beach number 2! Why not….it's November and we likely will not have beach days left. So Sammy was able to dig and just chill on the cold sand. He was really happy.  Every time he started to dig a new hole in the sand, Macklin tried to join him and Sammy was having no part of it.  He just was not up to sharing his freshly dug holes on this trip.  So finally, Sammy plopped himself on top of his hole and guarded against Macklin's attempts to help!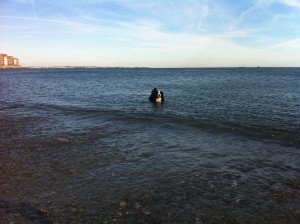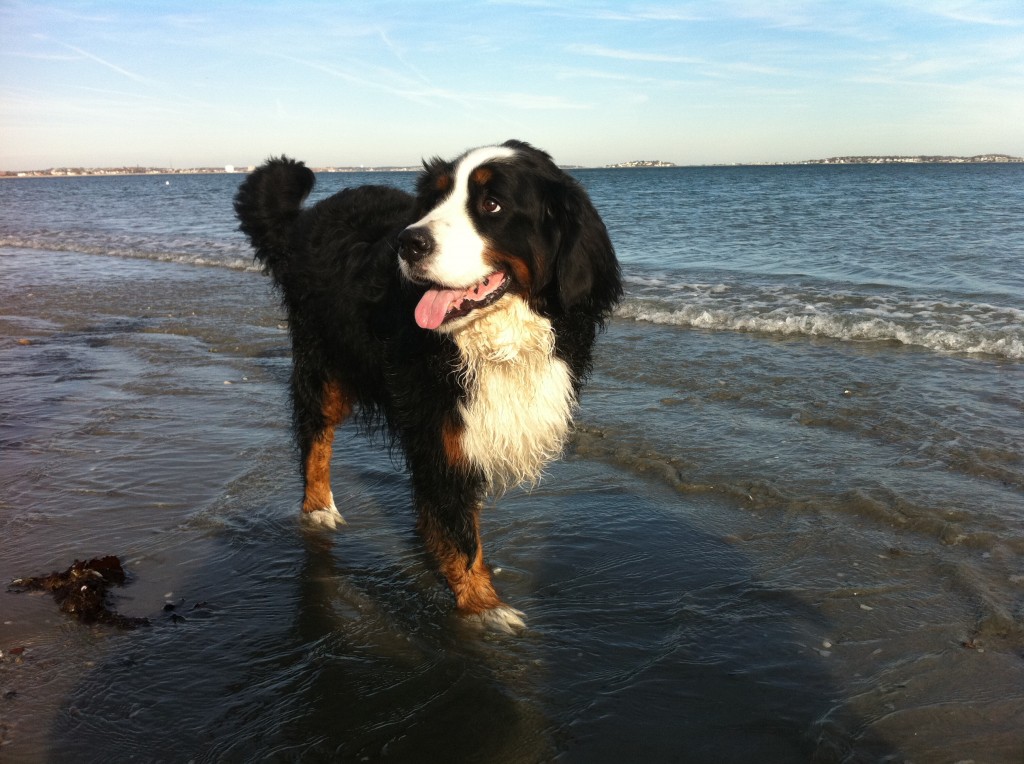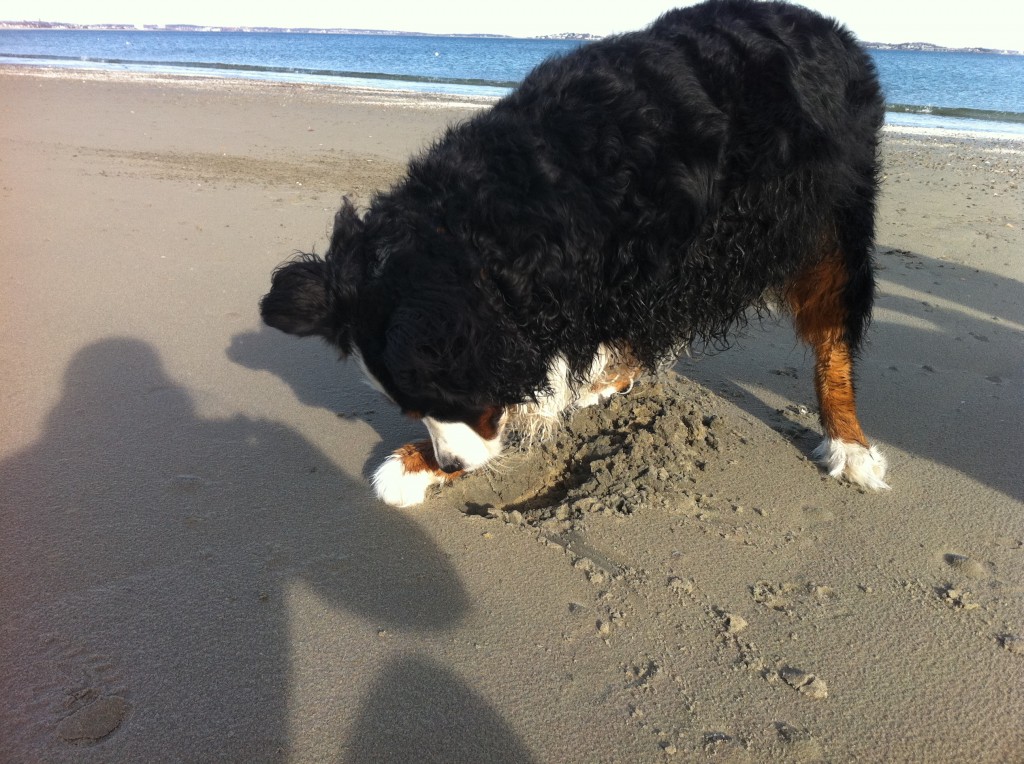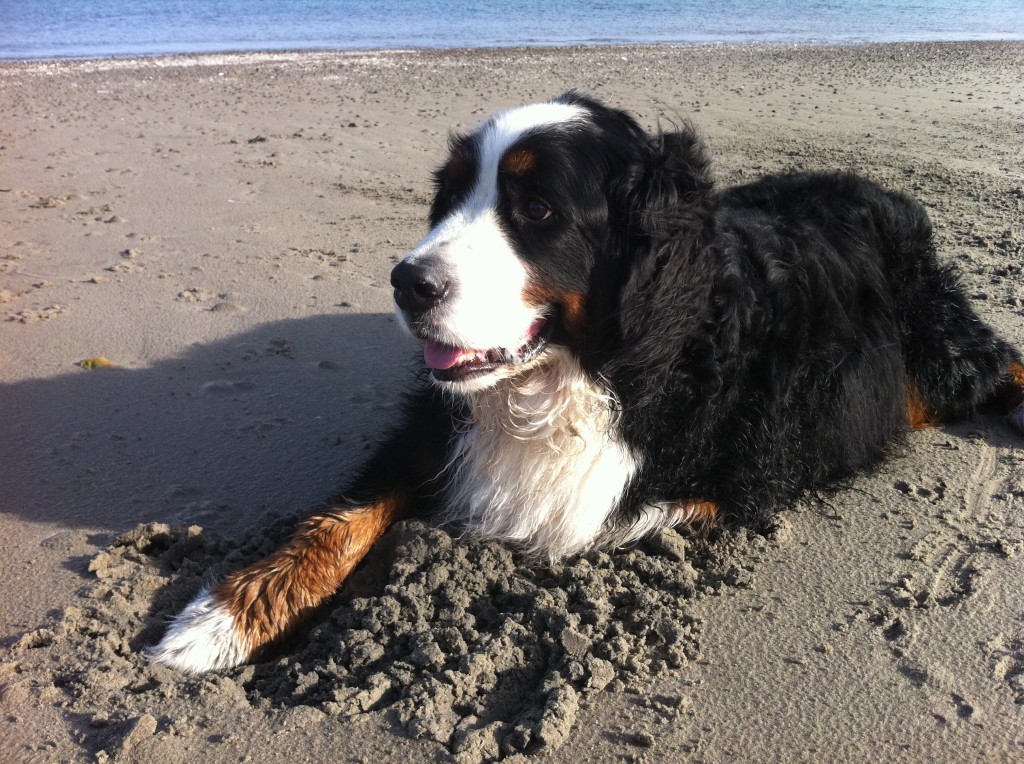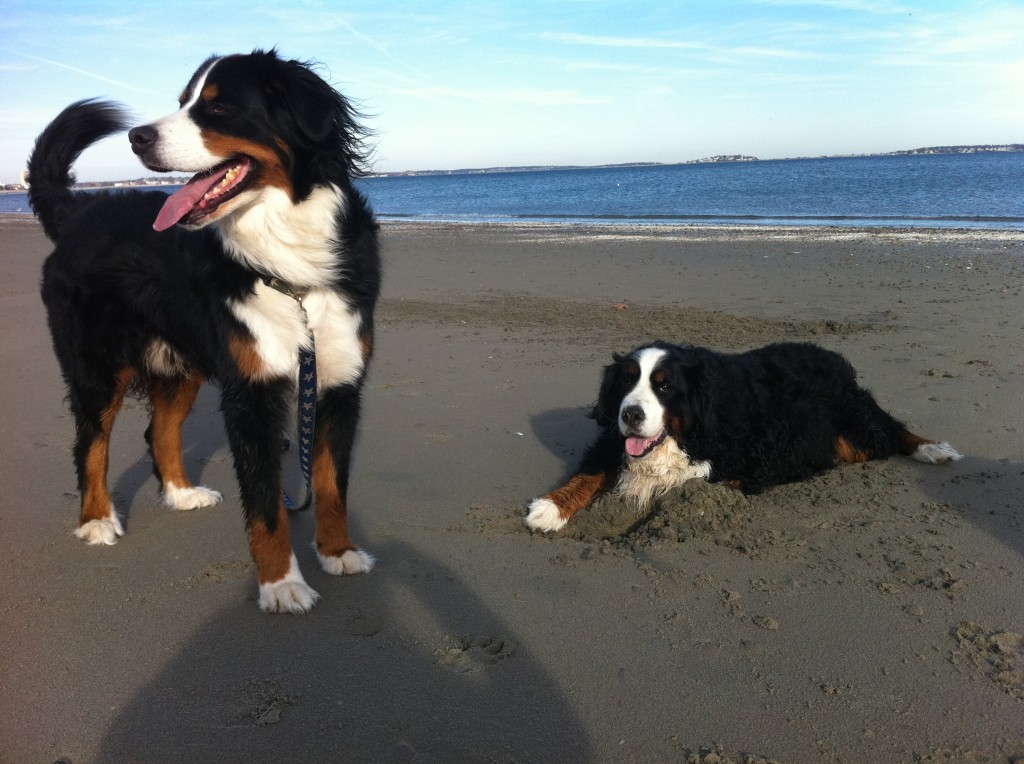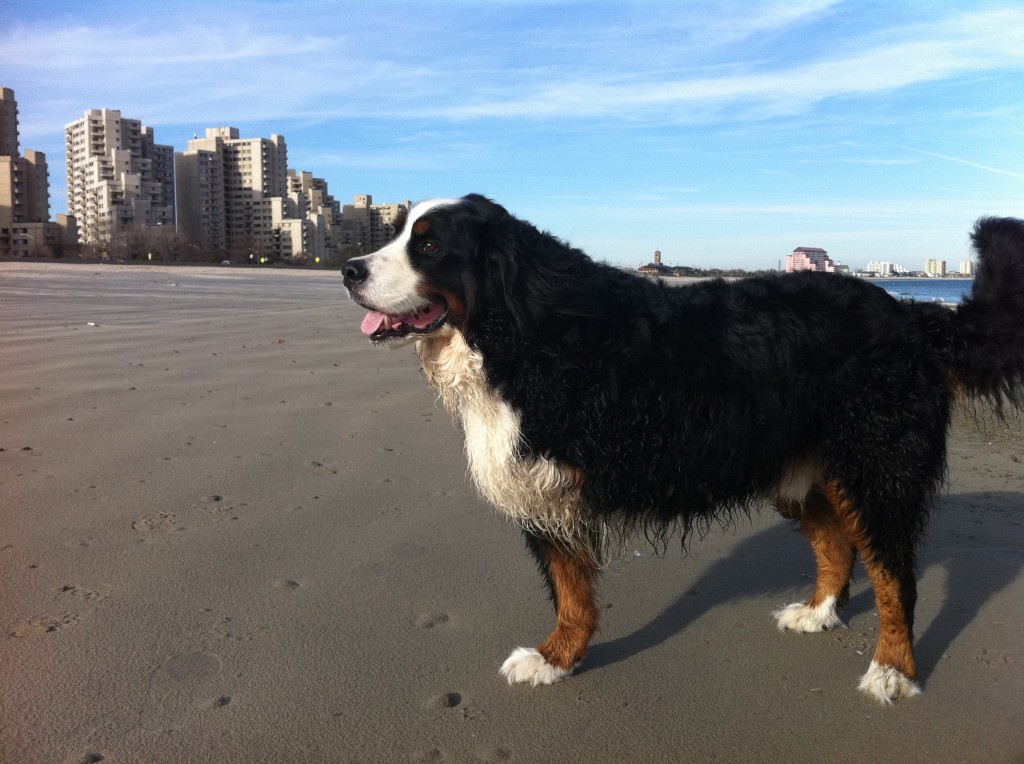 When we got home, both boys got a bath! Always tons of fun!
So Sammy is still hangin' in there. He's definitely slowing down, but he still has a will to live. I'm able to gauge how much energy he has each morning by how fast he runs from me when I try to give him cough suppressant! Our 3-legged dog still has some giddy up when he's avoiding it! A few days ago, he ran through the kitchen, down the hall, through the foyer, across the porch and down the stairs to the yard! He gets lots of treats and belly rubs as a thank you once he gives up and let's me give it to him. My stubborn boy!